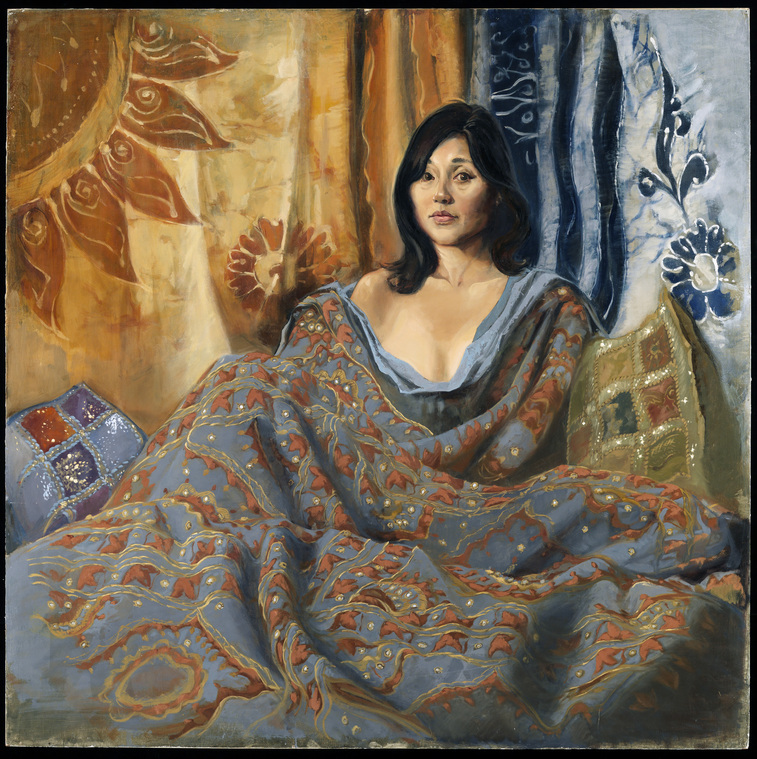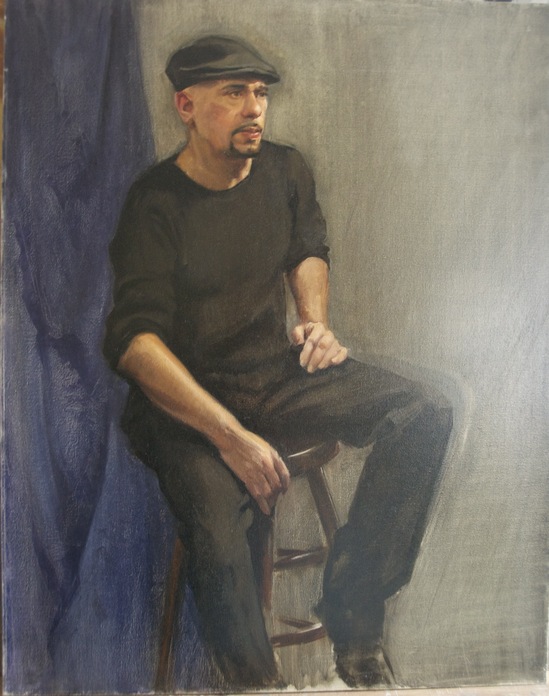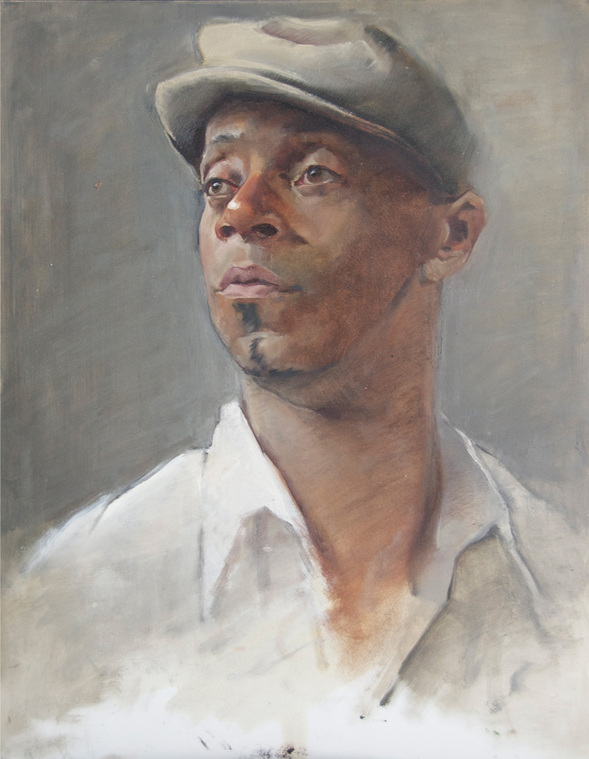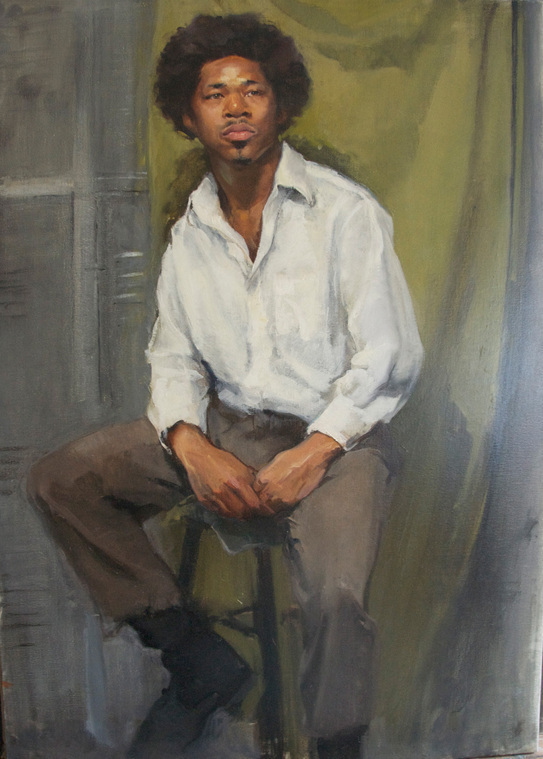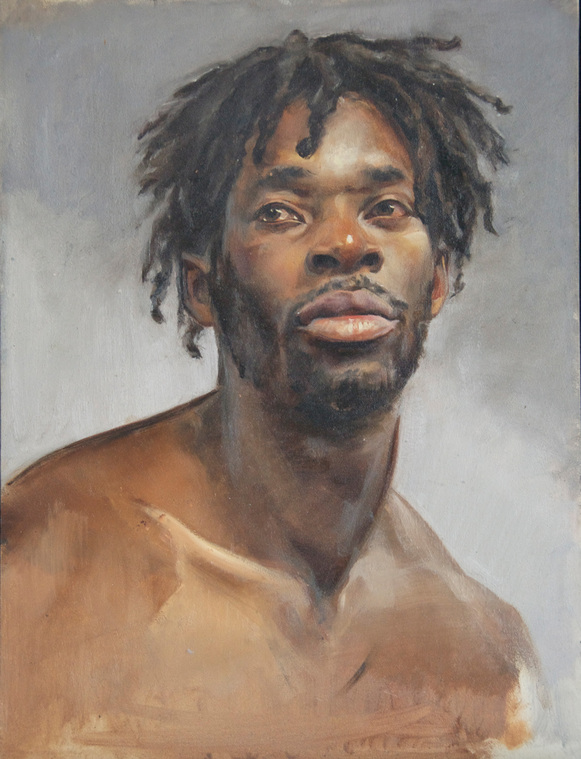 TOMOKO,
@24" X 32"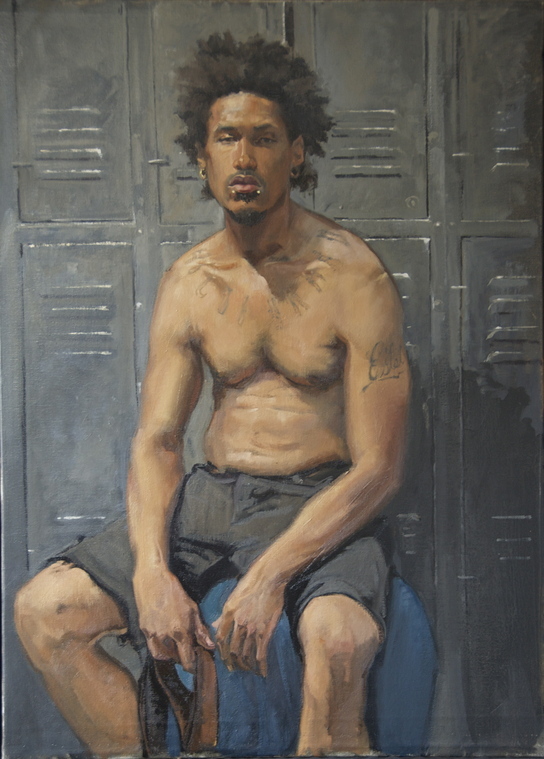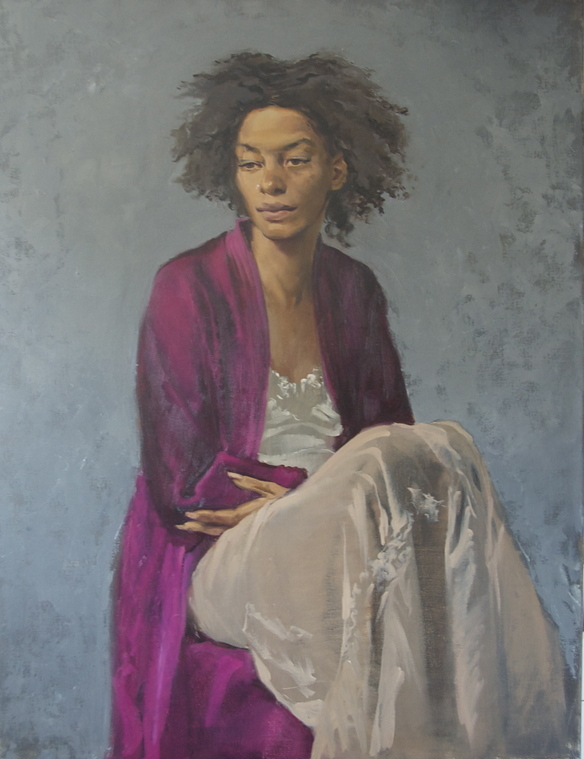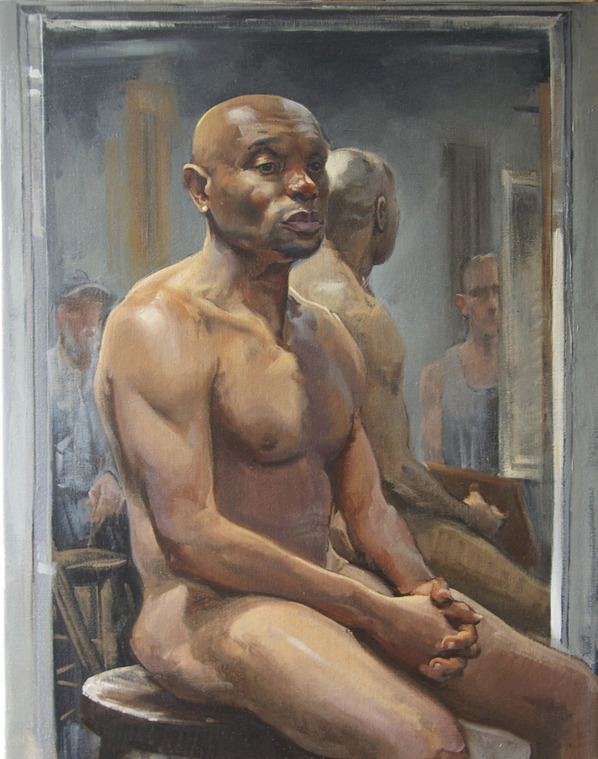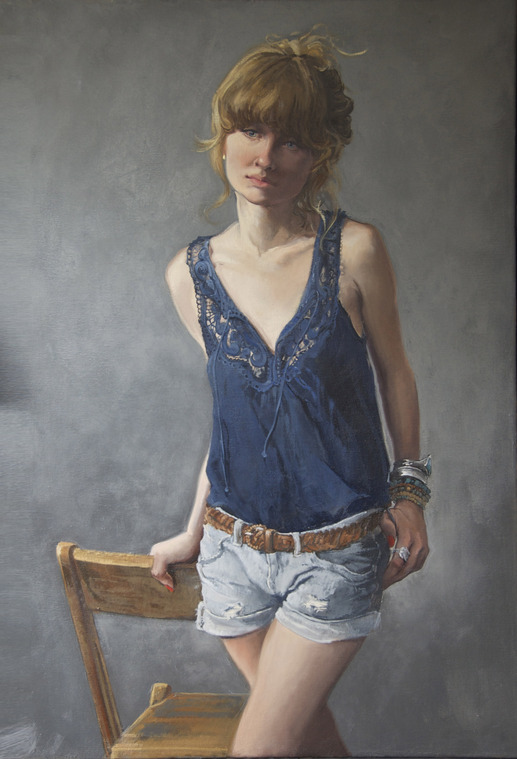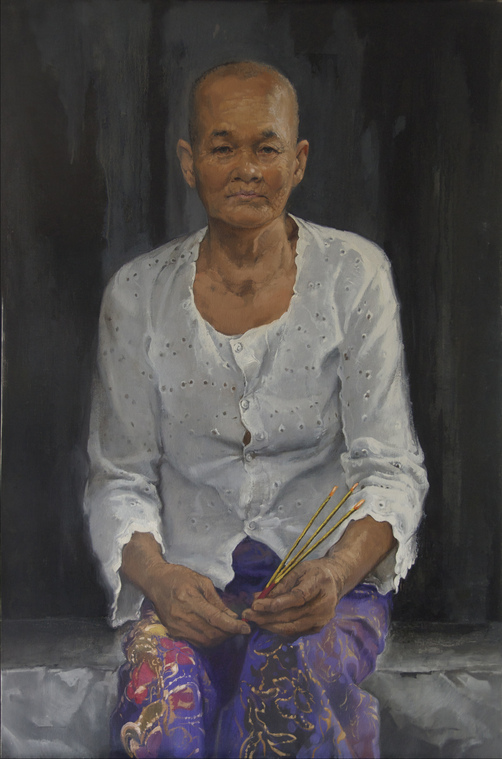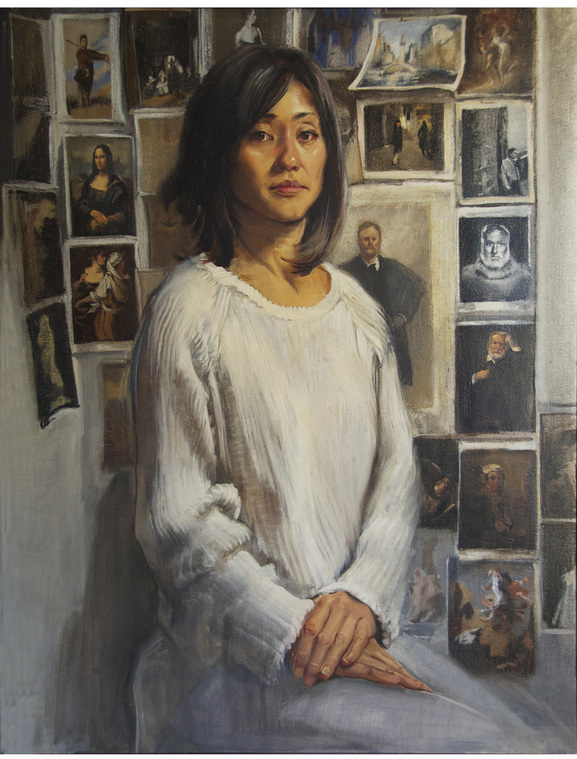 THE GIRL FROM KUMBALGARH, 32" X 66"
Maplan, the Khmer Nun; 24" X 36"
MARISSA, IN BLUE 26"X 38"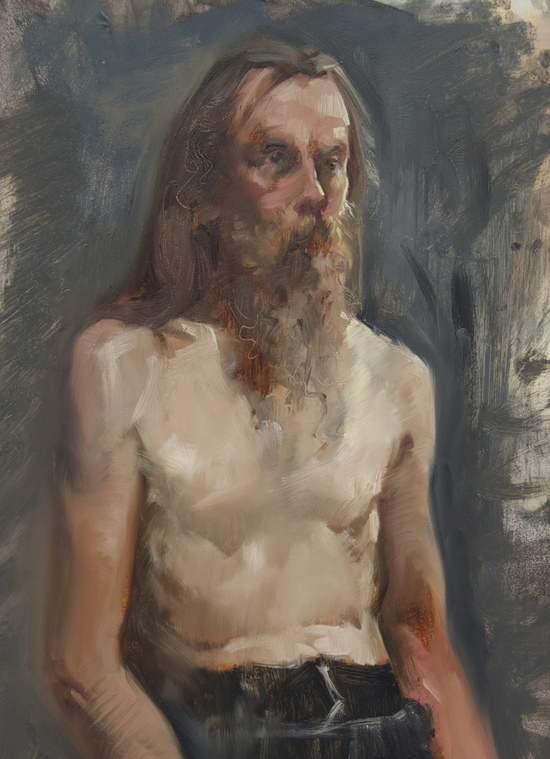 THE MASSAGE THERAPIST, 26"X 32"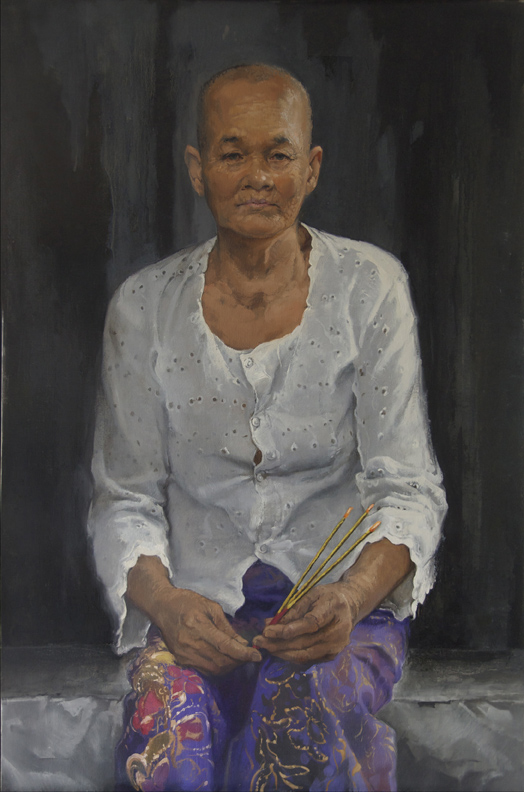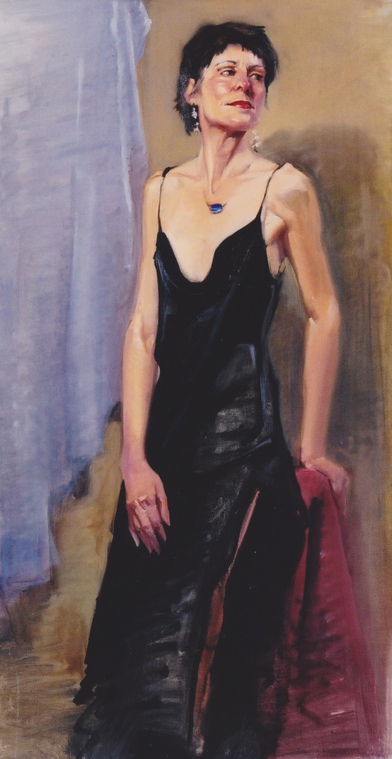 THE OCCUPY GUY, 24" X 36"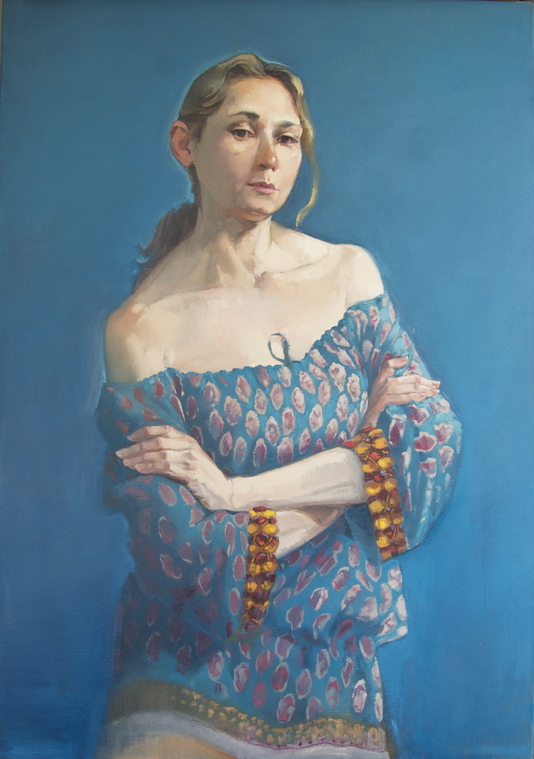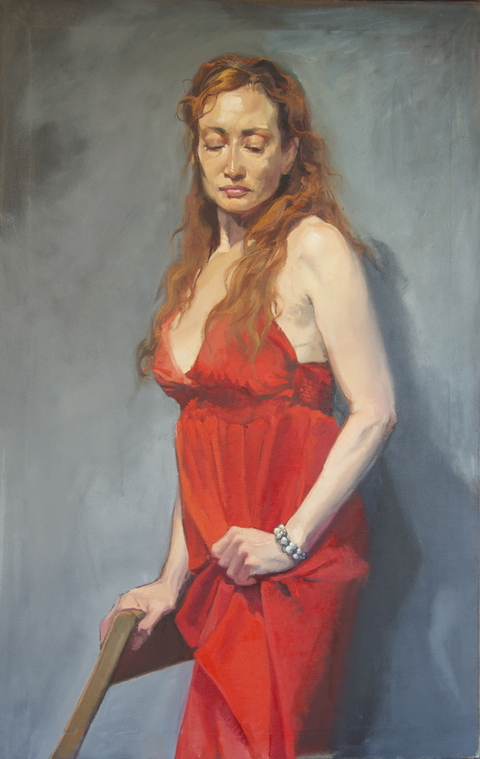 RED,
23"X 36"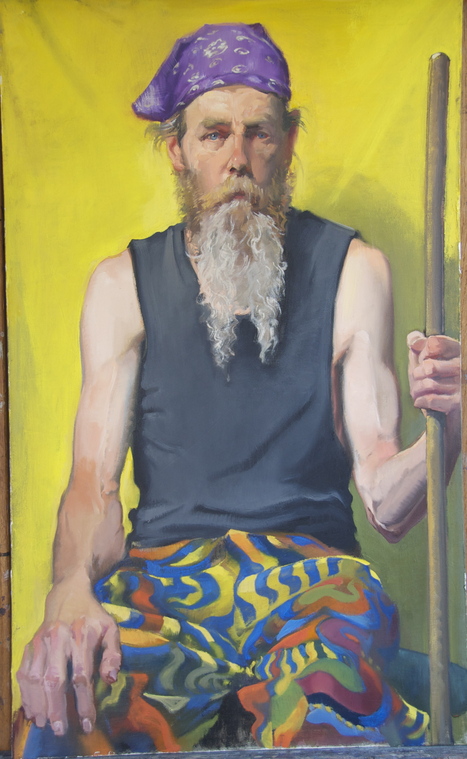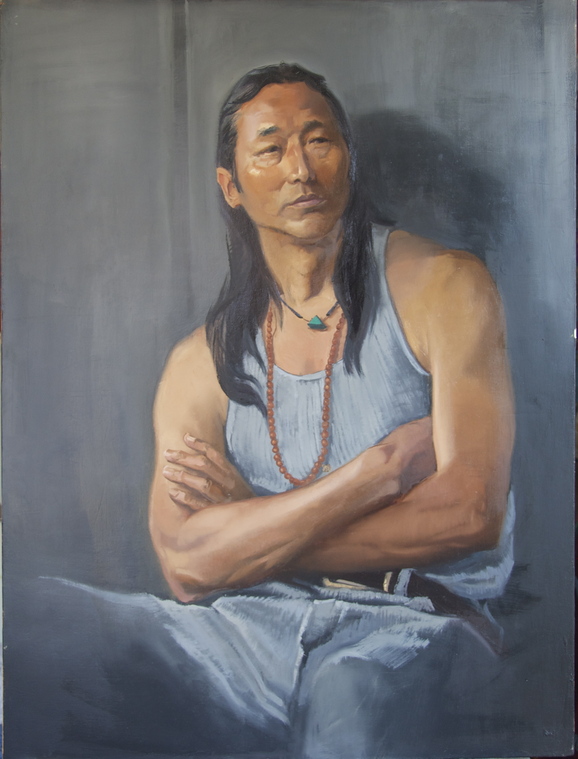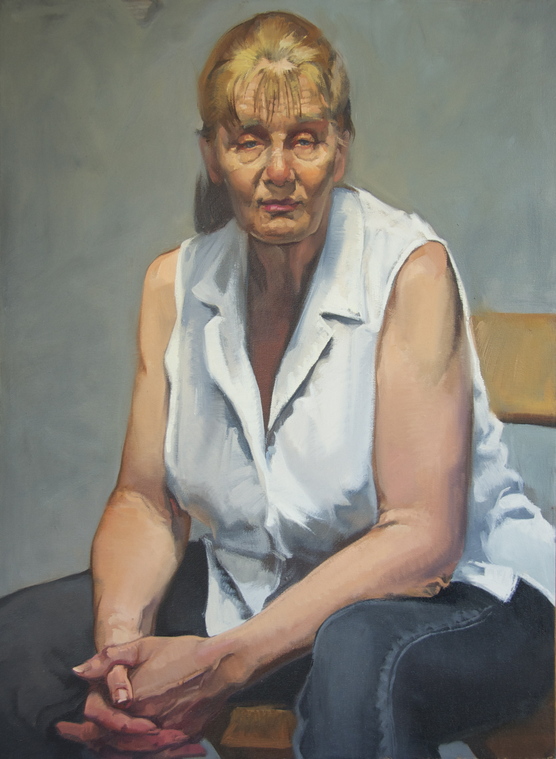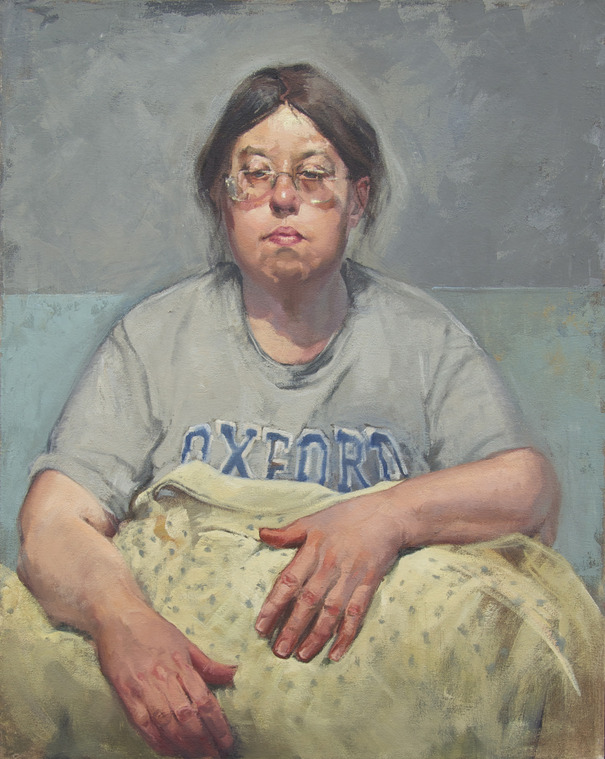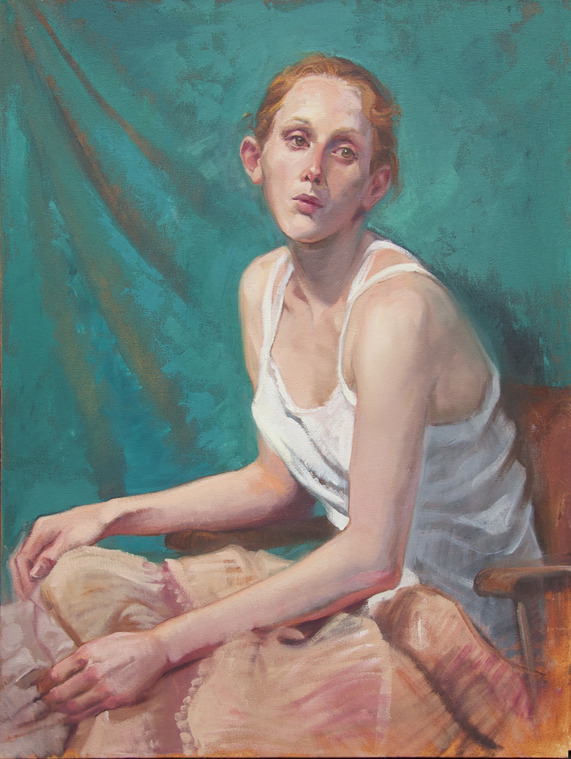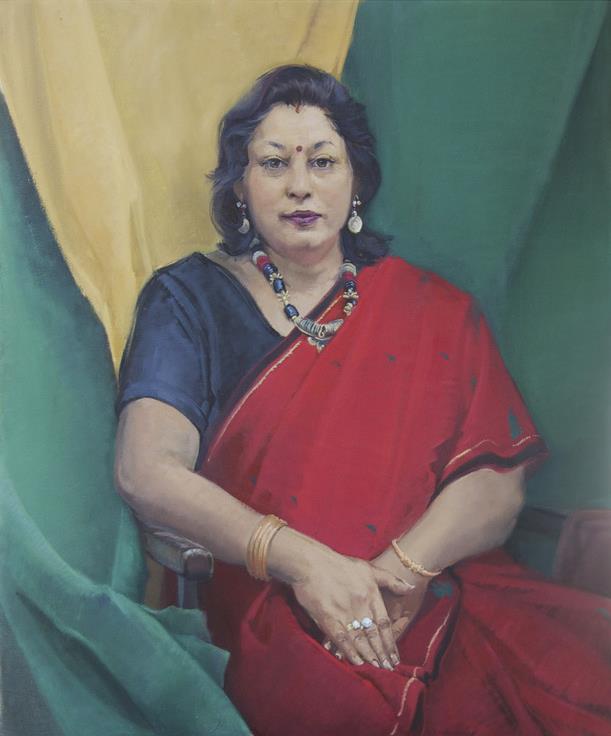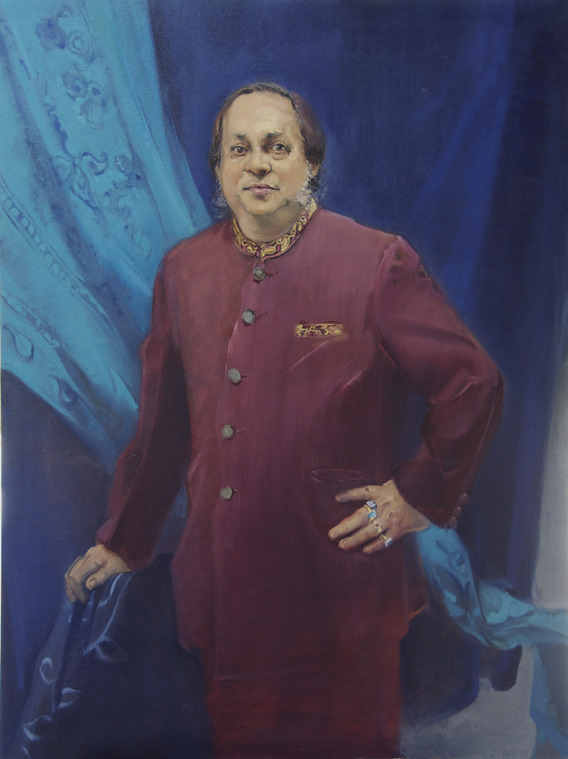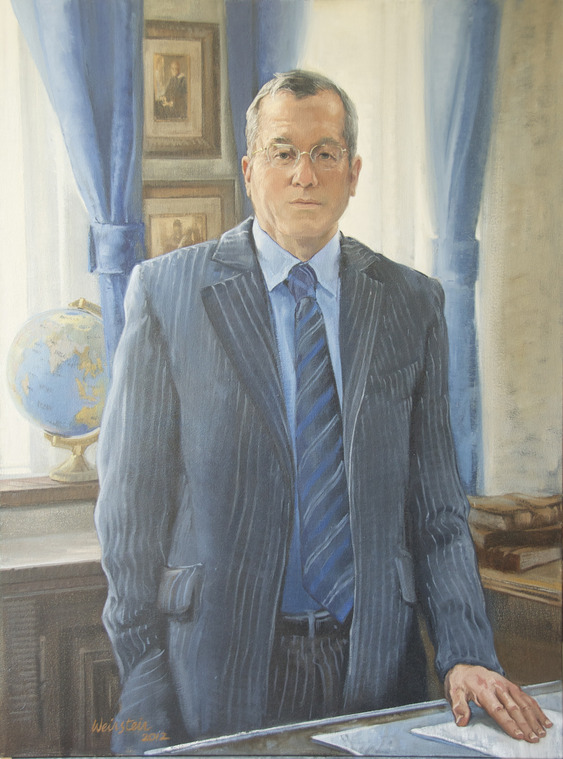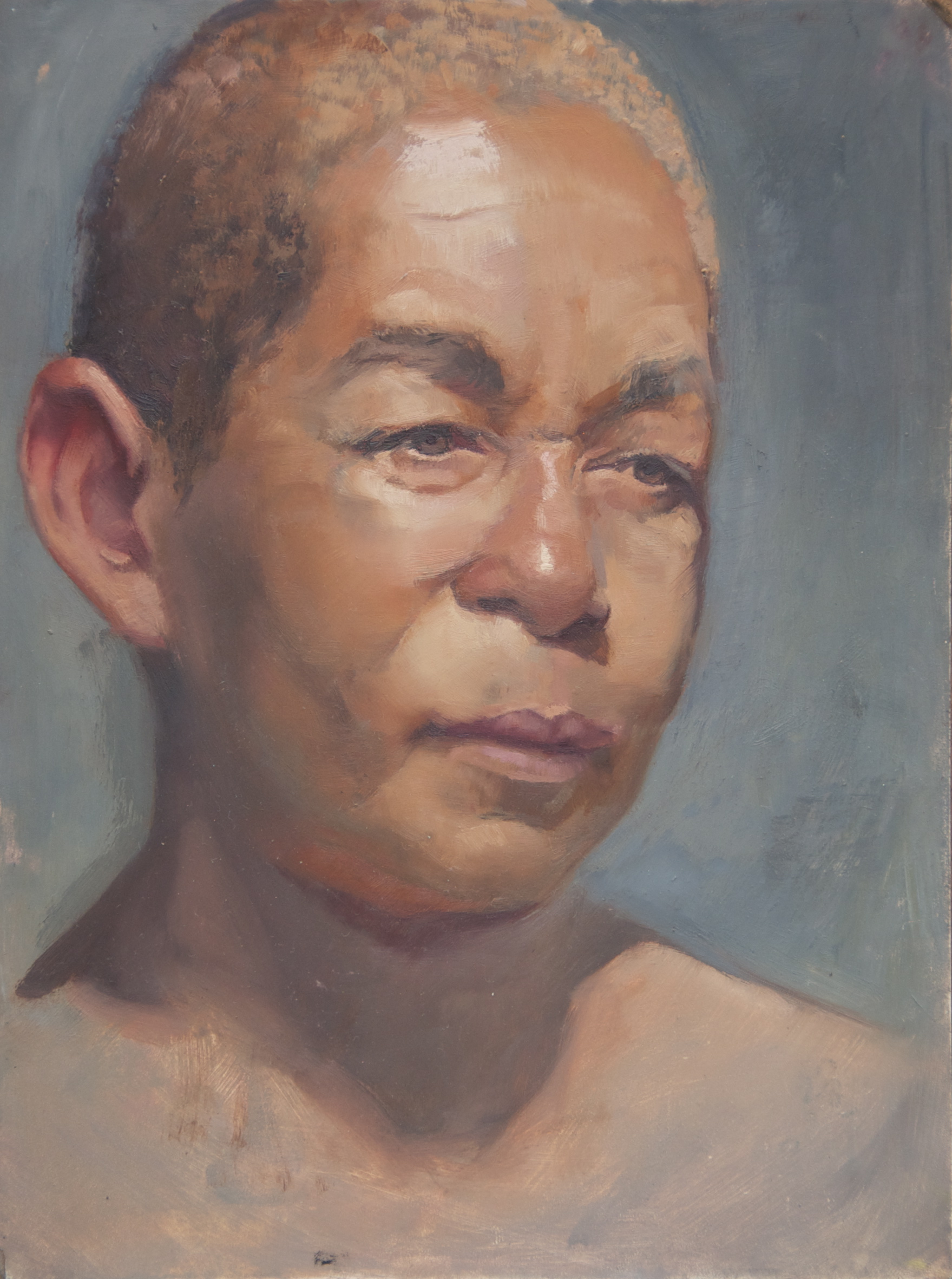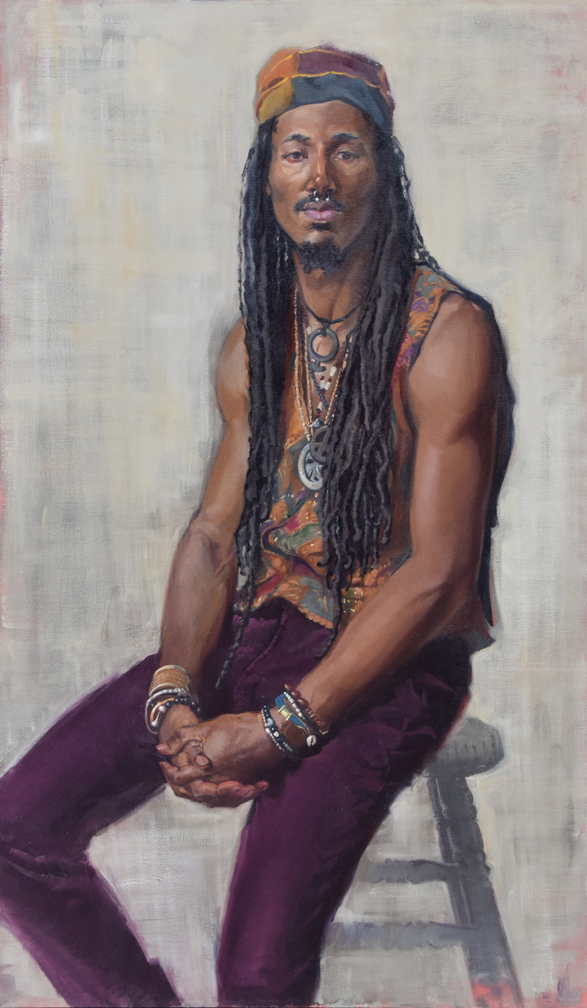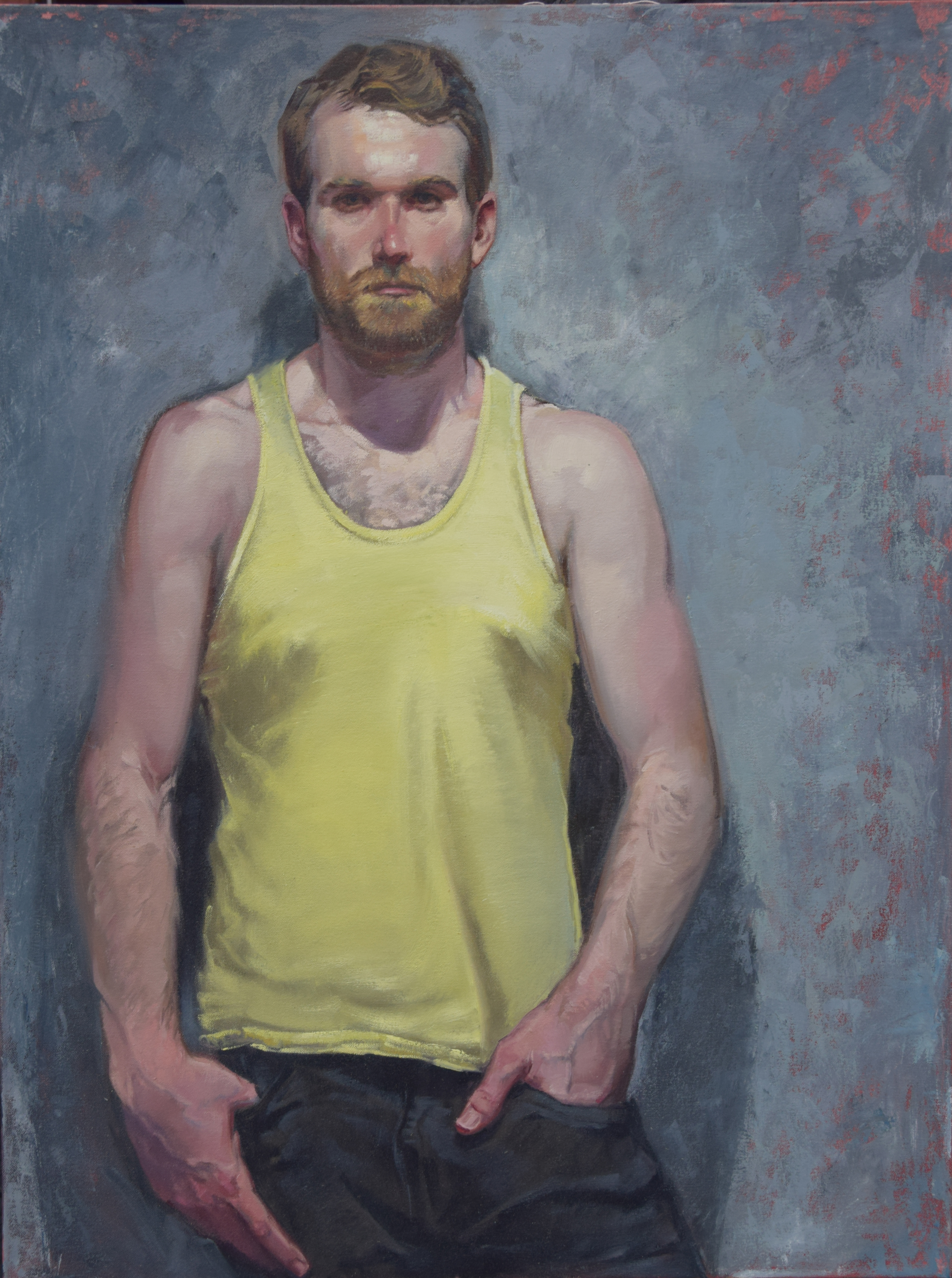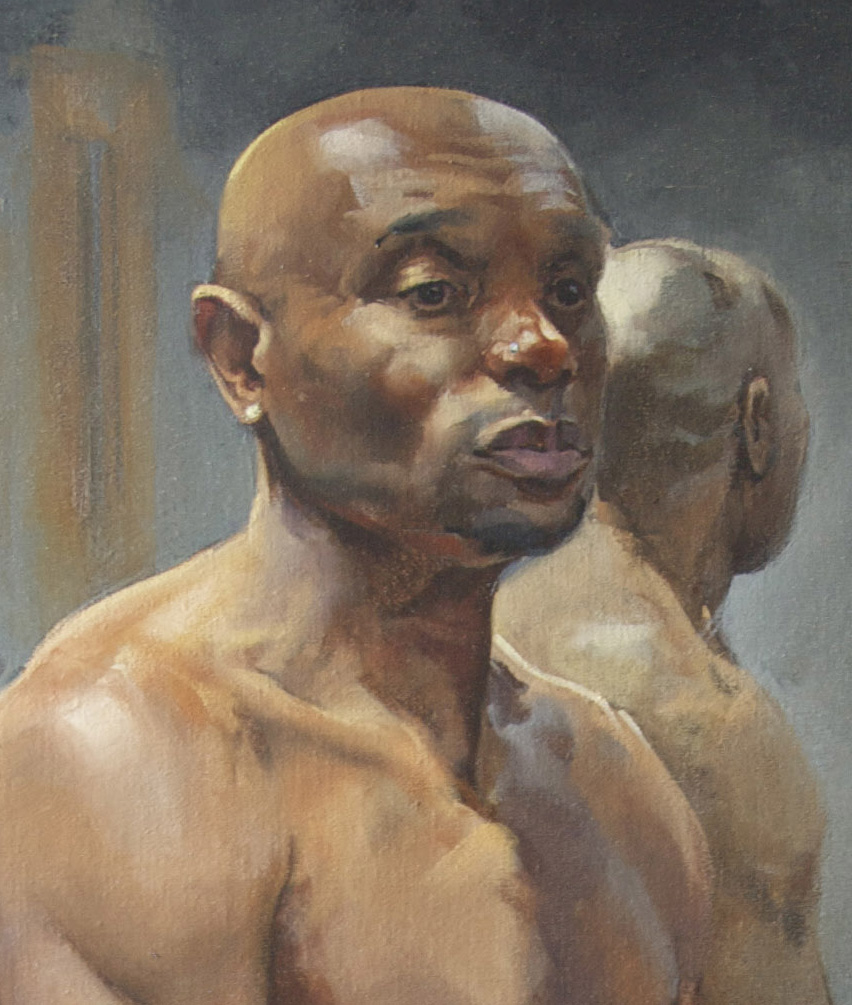 "When I approach a subject, I imagine myself as a journalist approaching a story before discovering a point of view. In the beginning, I maintain a pure objectivity so that it's through the painting process that I can get to know my subject, and thus find my way to understanding. This process allows me to go beyond a straightforward documentation of "the facts," or rendering as much detail as possible. It builds a deeper and greater compassion, despite any agreements or disagreements with my subject. It is during this emotional connection that the subject's portrait then really comes out.
Headmaster Peter McLaughlin, Doon School; 30"x 40"